Tova Stram Ablove, M.D.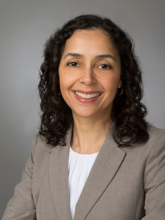 Dr. Ablove is a fellowship-trained physician who utilizes the most advanced state-of-the-art diagnostics and treatments to provide relief for women with incontinence, prolapse, lower urinary tract disease and conditions related to aging of the pelvic floor. As a specialist in the area of female pelvic medicine and reconstructive surgery, Dr. Ablove focuses her clinical practice on comprehensive care of women with pelvic floor disorders. This includes urinary incontinence, pelvic organ prolapse, including cystoceles and rectoceles, some types of fecal incontinence and painful bladder syndrome. She is also experienced in treating conditions associated with geriatric gynecology and menopause, with a special focus on incontinence, aging of the pelvic floor and associated diseases. These patients are typically beyond child-bearing age and often have one or more disorders associated with the primary condition.
---
Moeen Abu-Sitta, M.D.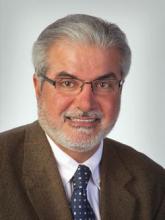 As a gynecologist as well as an urogynecologist, Dr. Moeen Abu-Sitta sees women of all ages and treats most conditions that are found both pre and post menopause. His subspecialty is in the field of urogynecology and reconstructive pelvic (vaginal) surgery. One of his main focuses is diagnosing and treating urinary incontinence and conditions that relate to loss of pelvic, uterine and vaginal support. As treatment options vary from patient to patient and from one condition to another, he strives to approach each patient in an individual and personal way and together form the most appropriate plan for addressing her needs. Improving the quality of his patient's lives is his number one goal.